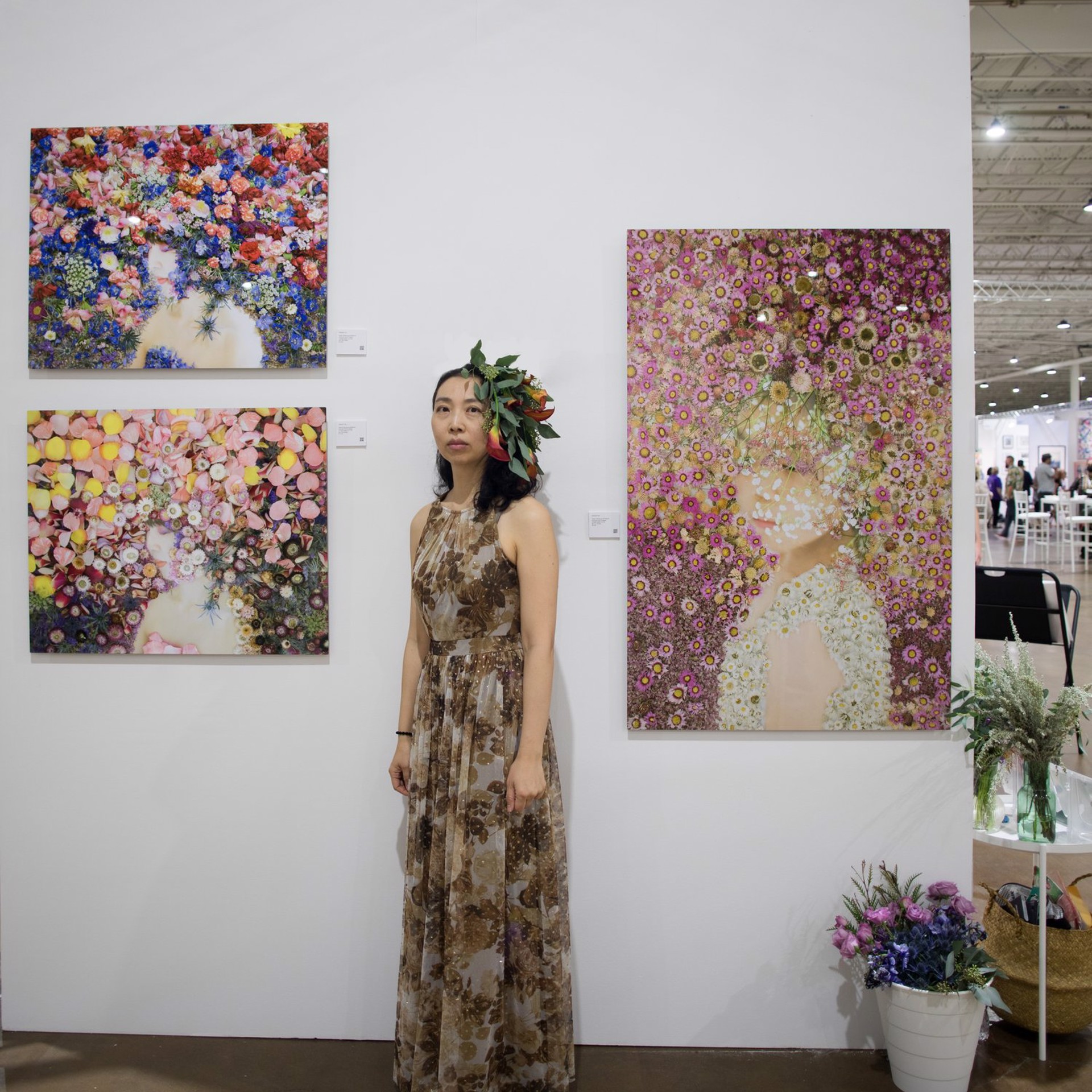 Ziesook You has been experimenting with a variety of genres such as photography, video, installation, and painting.
She portrays her surroundings and daily life in a bold, unaffected video language. Her pieces include the video diary of her family using time-flowing methods, a documentary film taken in various world travel sites depicting space and time, and a 10 Years Self-Portrait using time compression techniques. She has exhibited in Korea, Australia, Iceland, Taiwan, Hungary, Japan, France, the Netherlands, and the United States.
Since 2016, she has been working on the "Scent of Broq-pa" project, which expresses happiness through the coexistence of humans and nature, with people from various walks of life and has been exhibiting it in Korea, Hong Kong, and the United States.
Her work prefers continuous series in which layers accumulate over a long period of time, examining time, space, nature, and life.
She earned a master's degree in fine art and taught contemporary art and video art and techniques at universities and graduate schools from 2006 to 2014.
From 1999 to 2018, she participated in various studio activities including residency programs. She participated in a number of exhibitions and had nine individual exhibitions in Korea. She is currently working at her studio in Austin and is participating in exhibitions in several cities in Texas, South Carolina, California, and New York.
Read More