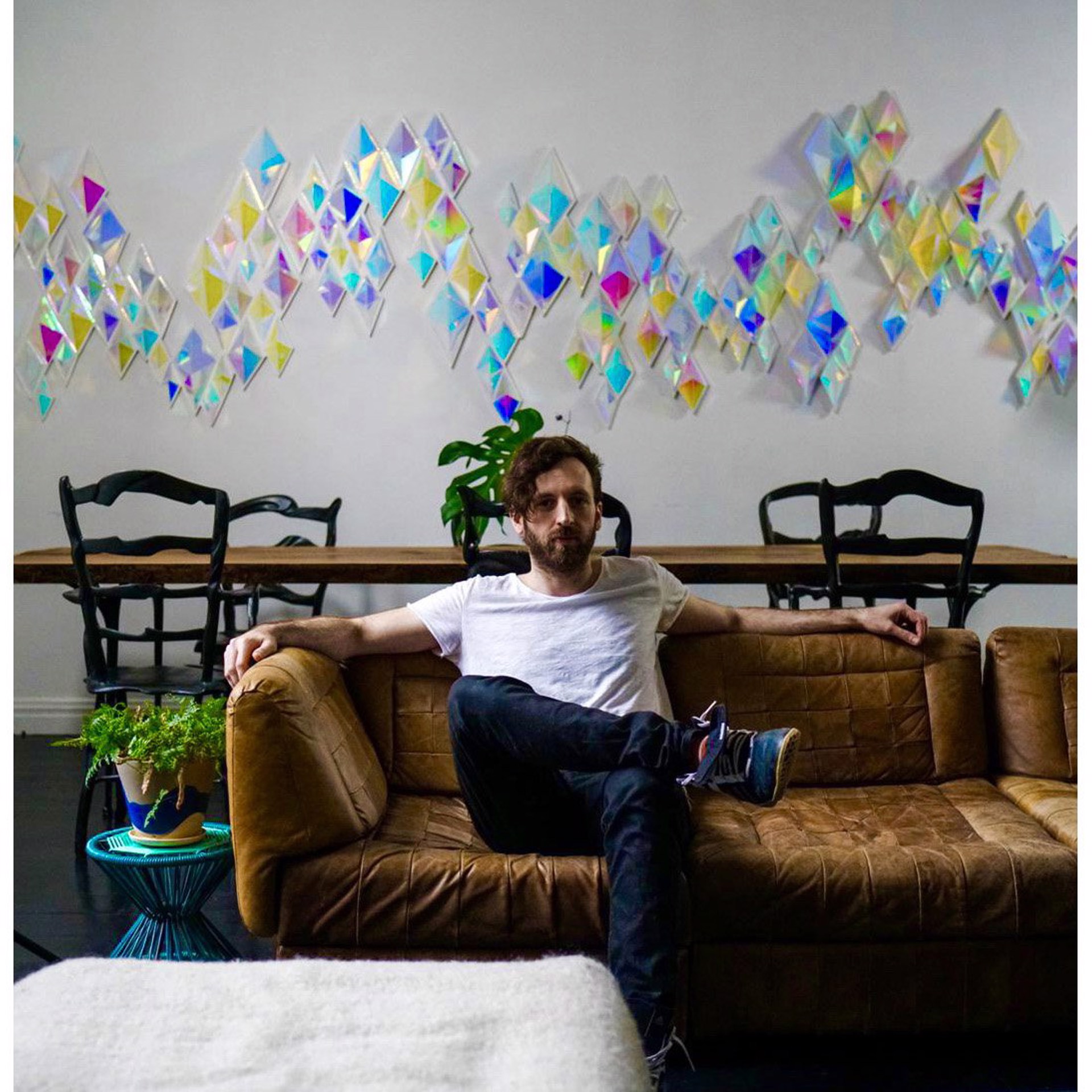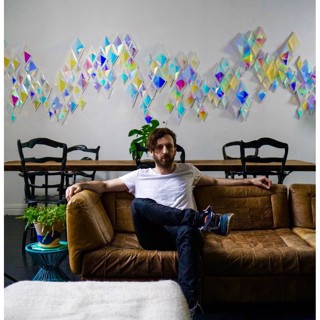 Originally from Upstate New York. March is a self-taught artist and graphic designer. March started working with mirrors and glass in 2010, and has focused exclusively on his sculptural work since 2013.
Working primarily with dichroic glass, March casts light as a sculptural material and explores how it affects viewers' perception. Dichroic glass is an optical grade glass with embedded metal particles; as light passes through these particles, it reflects colors spanning the entire visible spectrum.
This meticulously planned work with subtle minimalistic approach highlights these vibrant optical effects. Through this intricate dissection of this medium, March creates elaborate and striking landscapes of light and reflection. Whether the artist works in glass, wood, or acrylic, he explores optical effects and continually researches phenomenological theories.
March currently lives and works in Brooklyn, NY. His works have been featured in MoMA design store, New Glass Review 38, ABC Carpet & Home, Vogue, WWD, Glamour, and Wired.
Read More