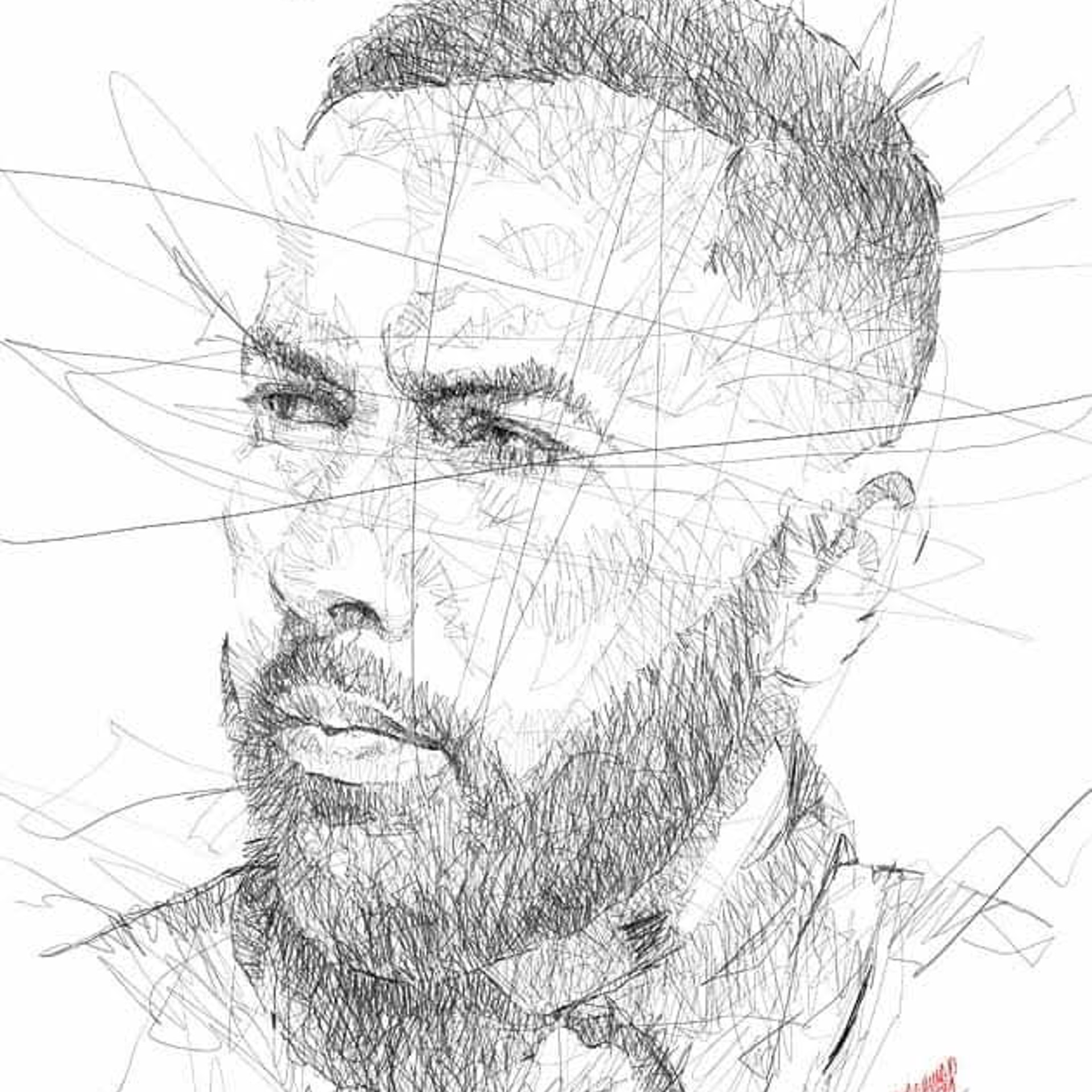 Sérgio 'Odeith' was born in 1976 in Damaia (Portugal). It was in the mid-1980s when he used a spray can for the first time. He painted some signatures and doodles on his neighborhood walls. But only in the mid-1990s, Sérgio had his first contact with graffiti, while some graffiti writers painted outside their neighborhood (Carcavelos), where graffiti had a strong movement. His first experiments were to paint illegally on the street walls and mostly on the railway lines of the Sintra line. The passion he has always shown for drawing has found a new purpose. The evolution was impressive due to the dedication to painting large-scale murals in Damaia, Carcavelos, and in many poor neighborhoods of Amadora city.
Sérgio dropped out of school at the age of 15. Without any school graduation or art lessons, he never gave up, all his knowledge about art was entirely self-taught. After several years painting street murals with the name "Eith", it was in 2003 that he created the name "Odeith". In 2005, he began his path to international recognition as a result of his innovative pieces using the anamorphosis technique. Most of Odeith compositions painted in 90º corners or flat walls truly create a 3D optical illusion effect.
A dark style of anamorphosis, which he later called "Somber 3D". Authentic compositions of huge insects or objects, painted in abandoned spaces became viral and stood out for their realism and technique.
Later, in 2008, he closed his tattoo shop (opened in 1999) and moved to London. Currently in Lisbon, Odeith focuses exclusively on studio work and walls.
Read More