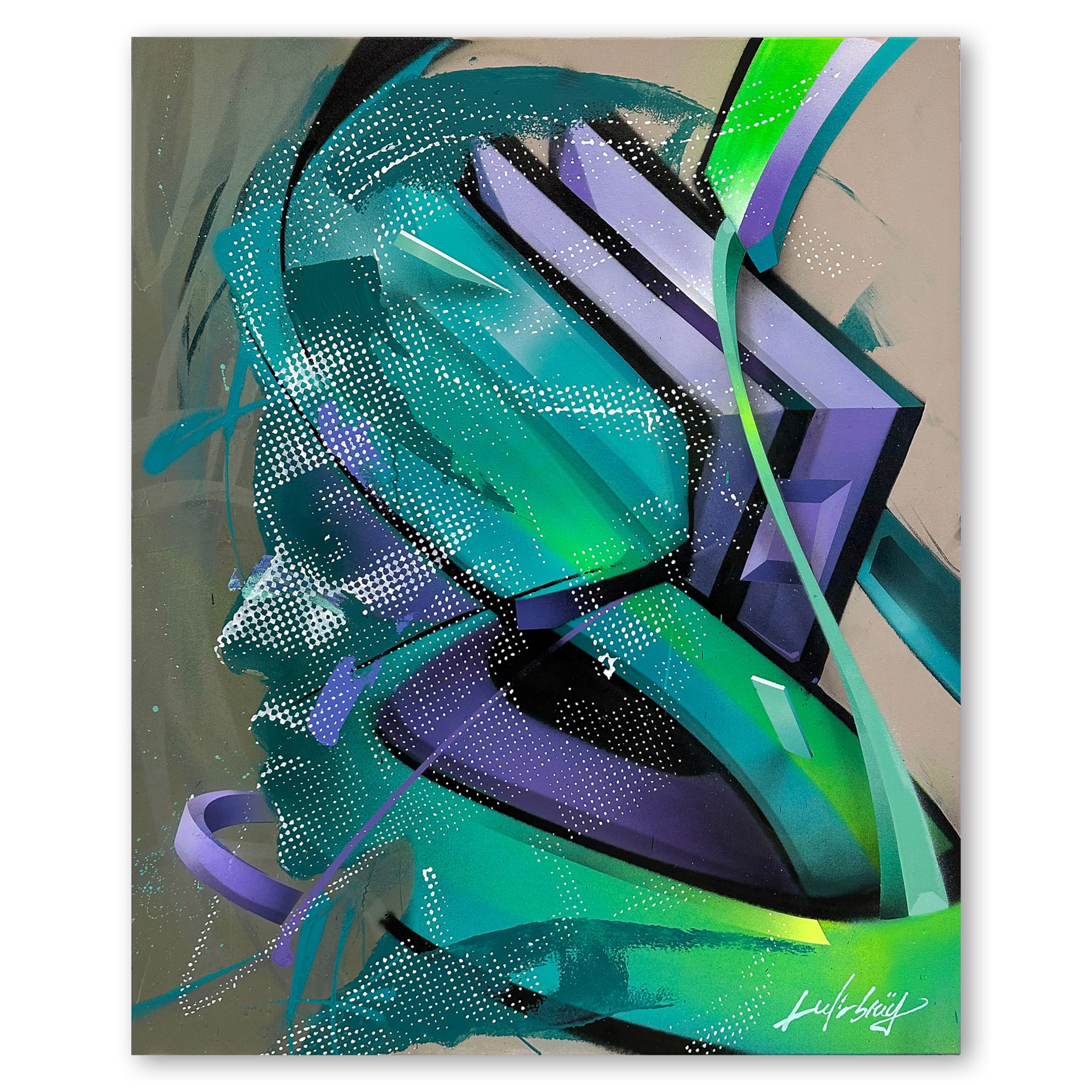 Helio Bray (B. Helio Ferreira, Lisbon , 1984 ) , is an artist in constant transformation, and he had never seen the now well-known "graffiti" before painting for his first time on a wall. The reason binds to the fact that he had always lived far away from major urban areas and all their inherent art at the time.
Since then, Helio has been developing strongly his own form of artistic expression. He started with the "graffiti", to which could be attributed to the beginnings of his work. Alchemy and empathy with all the necessary technical material to this art run in his veins and it could be said that painting and expressing feelings and emotions are definitively part of him. The letter as the basis of his wall work is an effective feature of the artist. His lines, and typography created and imagined by himself, were the governing basis of graffiti practiced for decades.
In 2008, HelioBray developed an artistic proposal for an urban store. Vans, DC Shoes, Adidas Originals, Quickilver, Roxy, Vonzipper and a few other brands joined him in this project. From this project came the artist's own brand clothing line, 'BrayClothingCompany'. Having roots linked to fashion, on the part of the family business, it was here that for some years, art joined fashion design. It should be noted that the store was designed as a store and art gallery, where murals were created and an iconic New York-style 'street' was part of the architecture of the store named 'BRAY'. With this project, partnerships emerged with the brands mentioned here that still persist to this day.
Over the course of more than twenty years of painting, it was in 2012 that HelioBray felt the call to discover interior/atelier work. His sensitivity and willingness to get his hands on the colors were an important step in this process. Today we can see a development of mixed media, going from the use of spray more connected to the urban environment, mixed with a more figurative part. Going through various styles and artistic currents, the greatest characteristic in his work is undoubtedly the various creative experiences that lead to many different end results. The constant search to discover new means of expression, strong colors and pigments and a lot of spray are an integral part of the works of Helio Bray.
He passed through several stages and styles within the "graffiti", mixing over the years several techniques. He grown up as a contemporary artist to the current day. Creating always new styles and mixing colors as he is known for. Exhibitions worldwide, murals and events have been the path of the artist.
Read More