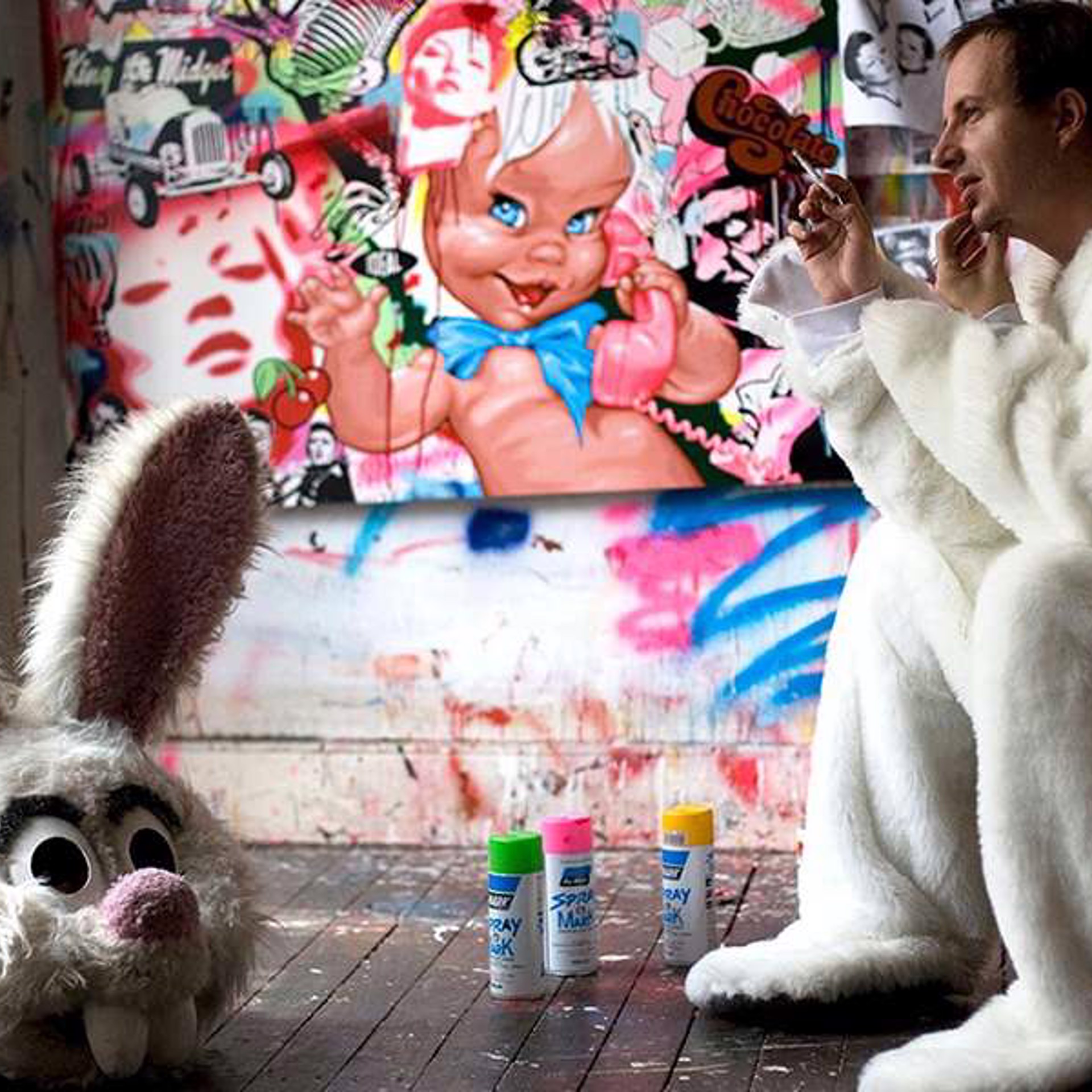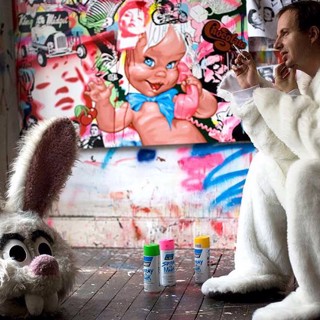 Australian contemporary artist Ben Frost is best known for his bold, irreverent Pop Art. His instantly recognisable take on pop culture twists up everyday iconography from the world's biggest brands. Subverting meaning and messages from the mainstream media, Frost's scything commentary on advertising, entertainment and politics is both confronting and controversial.
Exhibiting internationally for the past two decades, Frost's solo shows span London, New York, Sydney, Los Angeles, Toronto, Singapore, Berlin, Miami, Torino, Bangkok and San Francisco. His work has featured extensively across media institutions such as the BBC, Wall Street Journal, Vogue and Harper's Bazaar.
Most notable fashion collaborations include working with Jeremy Scott to produce a Moschino Fall/Winter Capsule Collection 2018, launching at Milan Fashion Week, and partnering with Carolina Herrera for a limited edition release of her '212 Pop!' fragrance. He has also worked on projects with Pearl Jam, Rossignol, Mambo, Livid Music Festival and J&B Whiskey.
Exhibition highlights encompass shows at the Institute of Modern Art, Brisbane, the MCA in Sydney, Urban Nation Contemporary Urban Art Museum, Berlin, and inclusion in an exclusive showcase of artists for Pop the Streets at Saatchi Gallery, London.
Frost is currently based in Melbourne, Australia, where he shares a studio with his fashion designer partner, Nixi Killick.
Read More